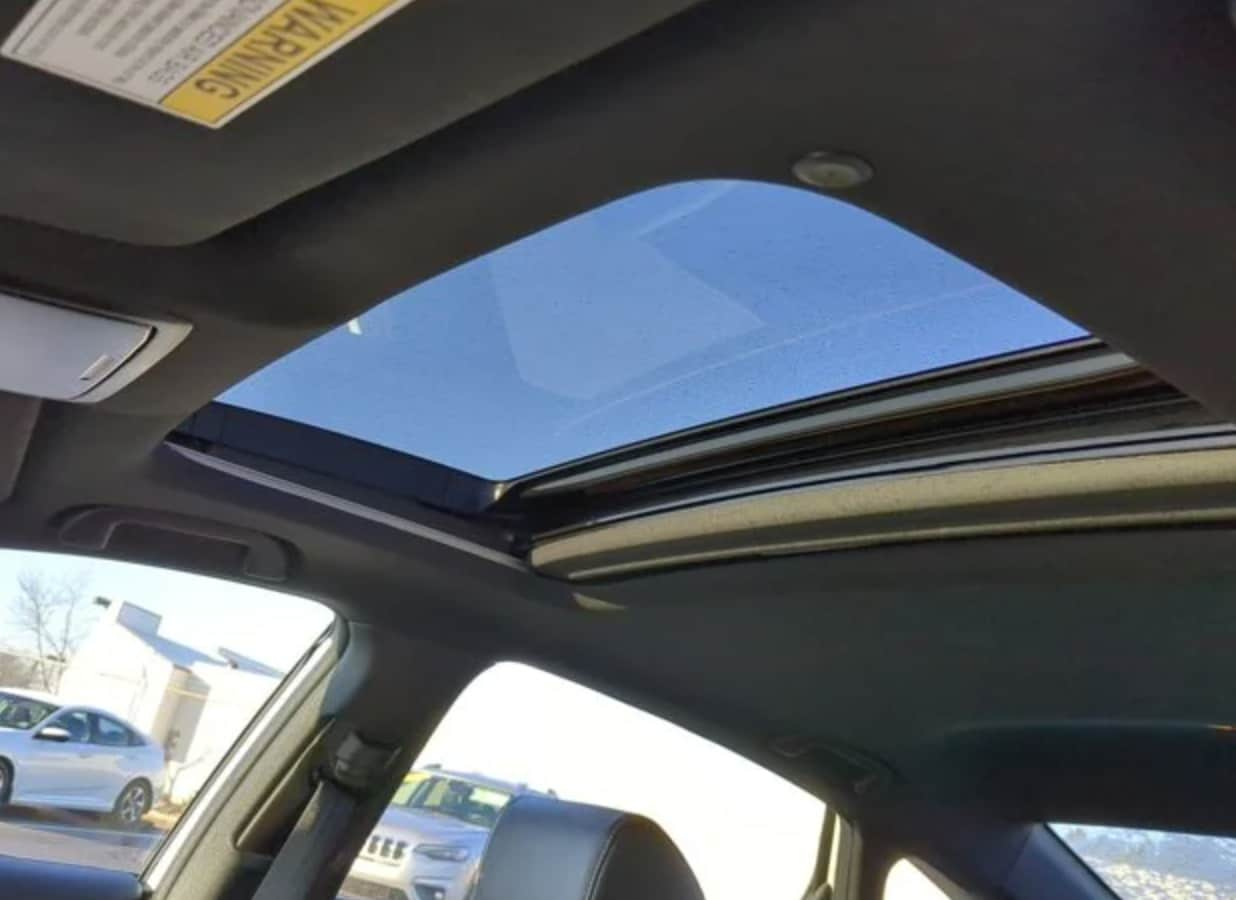 The Honda Accord is a very popular sedan model that comes with some amazing features and specs even on its base models. Many car buyers who are thinking about buying a Honda Accord often look for the models that come equipped with a sunroof. A sunroof is a very popular features in all car models, but is not standard in every model. So which Honda Accords should you be looking at if you are interested in getting one with a sunroof?

You will find that most EX, EX-L, Sport, and Touring models will come with the feature of a sunroof and this is where it would be wise to start your search. In this article we will cover both new and used Honda Accord models that are most likely to have a sunroof, so read on to find out more!
Check out our Used Honda Accord Inventory with a sunroof here!
Used Honda Accords That Are Likely To Have A Sunroof
If you're buying a used Honda Accord, you will have to look carefully for a sunroof. Obviously, You are not able to change the features on a used Honda Accord as it has already been manufactured and Honda is only making the newest year models rather than old models. This means that you may have to look at several used models to find one that already has a sunroof installed as you cannot add one in the aftermarket.

You will have the best luck finding a Honda Accord with a sunroof if you look for the trim levels of Honda Accord mentioned previously. These are the EX, Sport, Touring

Having a sunroof was an optional feature for most Honda Accord models throughout the years. This means that you not all of the models mentioned above will have a sunroof for certain. For example, If a customer had requested a sunroof to be added to their new Honda Accord EX in 2017, if they sold it back to the dealership in 2022, you would be able to purchase this 2017 Honda Accord EX for a used price
New Honda Accord Models That Have The Option Of A Sunroof
If you want to buy a new Honda Accord with a sunroof, most dealerships have the option of custom ordering a new vehicle with all the features you ask for. Some base model Honda Accords may not have the option of adding a sunroof during manufacturing, however, you can always ask when ordering a new Accord through a dealership.
Bryan Honda provides customers with the option of ordering new vehicles with a sunroof added in the factory. If you're looking to buy a new Honda Accord with a sunroof, make sure to call Bryan Honda and ask if they can order one for you.
Why Should You Get A Honda Accord With A Sunroof?
Having a sunroof in a Honda Accord can provide a number of advantages for the driver and passengers. Perhaps the most obvious benefit is the increased natural light and fresh air that can enter the cabin. This can make the driving experience more enjoyable, especially on sunny days.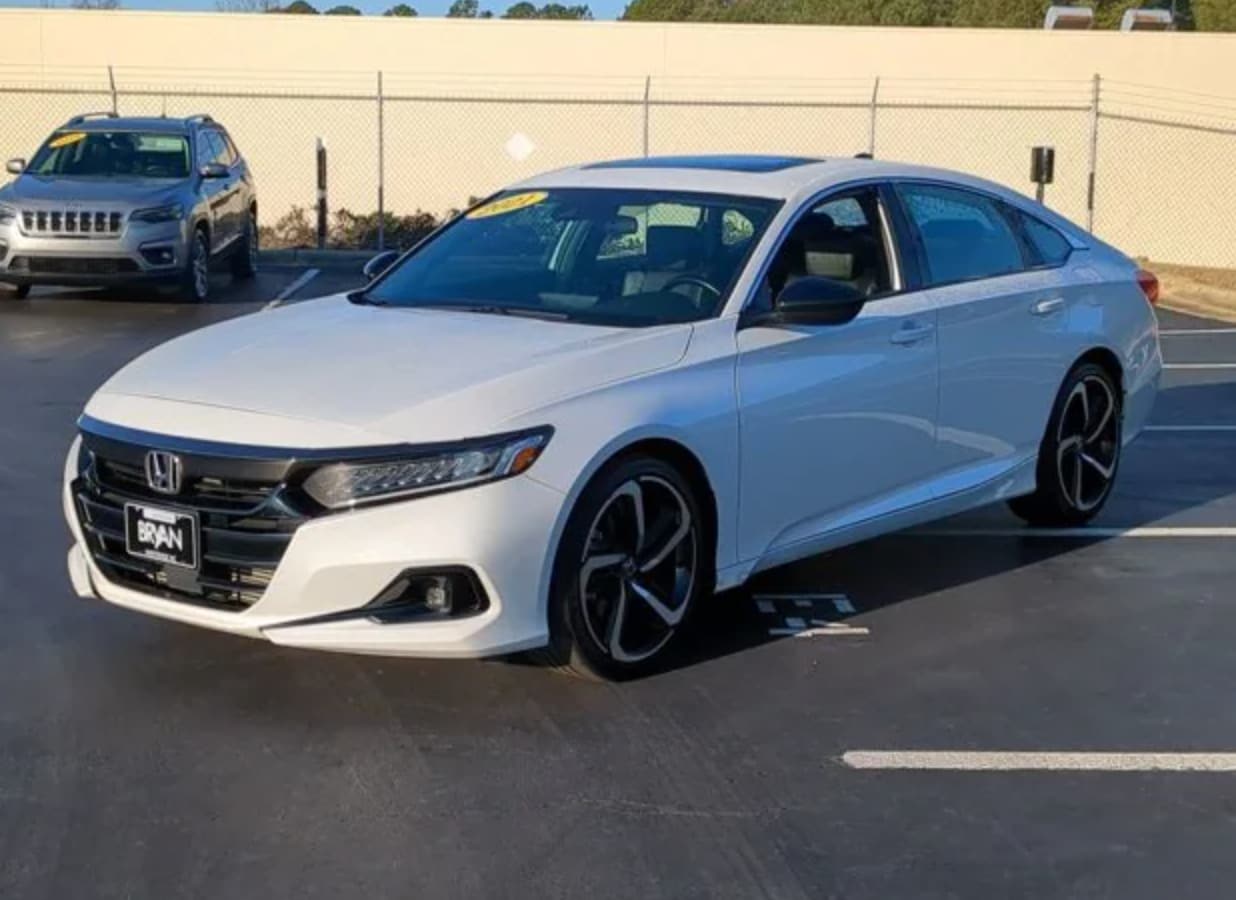 A sunroof can also provide a sense of open space, which can make the interior feel less claustrophobic. Furthermore, sunroofs can add a sense of luxury and exclusivity to the vehicle, making it feel more high-end. Additionally, sunroofs can also increase the resale value of a vehicle, making it more attractive to potential buyers. It can also improve the aerodynamics of the vehicle, which can lead to better fuel efficiency.
How Much Value Does A Sunroof Add To A Car?
A sunroof can add extra value to your vehicle because it is a highly sought after feature. Some car buyers won't even consider purchasing a Honda Accord if it doesn't have a sunroof.
The demand of the sunroof as a feature causes the value of the vehicle to increase, so if you were to sell your Honda Accord with a sunroof installed in it, you would be able to get a higher price than what you might get for a base model.
However, the exact value added by a sunroof depends on the make and model of car as well as other factors.

Other sought after features that can add value to your Honda Accord include
heated seats
,
remote start
, and
leather interior
. You can find out which Honda Accord models have each of these features here at Bryan Honda!
Contact Bryan Honda of Fayetteville
If you're located in North Carolina and are looking for a Honda Accord with a sunroof, then Bryan Honda of Fayetteville is the place to go. We can help you find the model that you're looking for. Find new and used Honda Accords here at Bryan Honda of Fayetteville.
Make sure to contact us today if you're looking for a reliable Honda Accord with a sunroof installed in it. Our team of experts will be more than happy to assist you in finding the perfect model for your needs. We look forward to hearing from you!