Whether your vehicle needs new brakes, an oil change, or tire service and repair, Bryan Honda's Service Department will be here to help.  We are located in Fayetteville, North Carolina, and take pride in our extensive service department.  There are a multitude of different services available to keep your vehicle in its best working condition, and we are thrilled to help your vehicle get back on the road as soon as possible.
New Tire Installation in Fayetteville, North Carolina
We understand how important a decision buying new tires for your new or used vehicle is.  There are many factors that go into such a large decision - what size tires does your vehicle need?  Do you need new all-season tires or winter tires?  Bryan Honda keeps in mind all of the potential factors that you may need to consider in order to help you make the most educated decision.
Most vehicles require a certain size tire to maximize performance.  We have the expertise required to provide you with the correct tires for your vehicle.  In winter months, you may wish to change out your tires for winter tires.  These provide your vehicle with increased traction and performance in slippery conditions, preventing any accidents.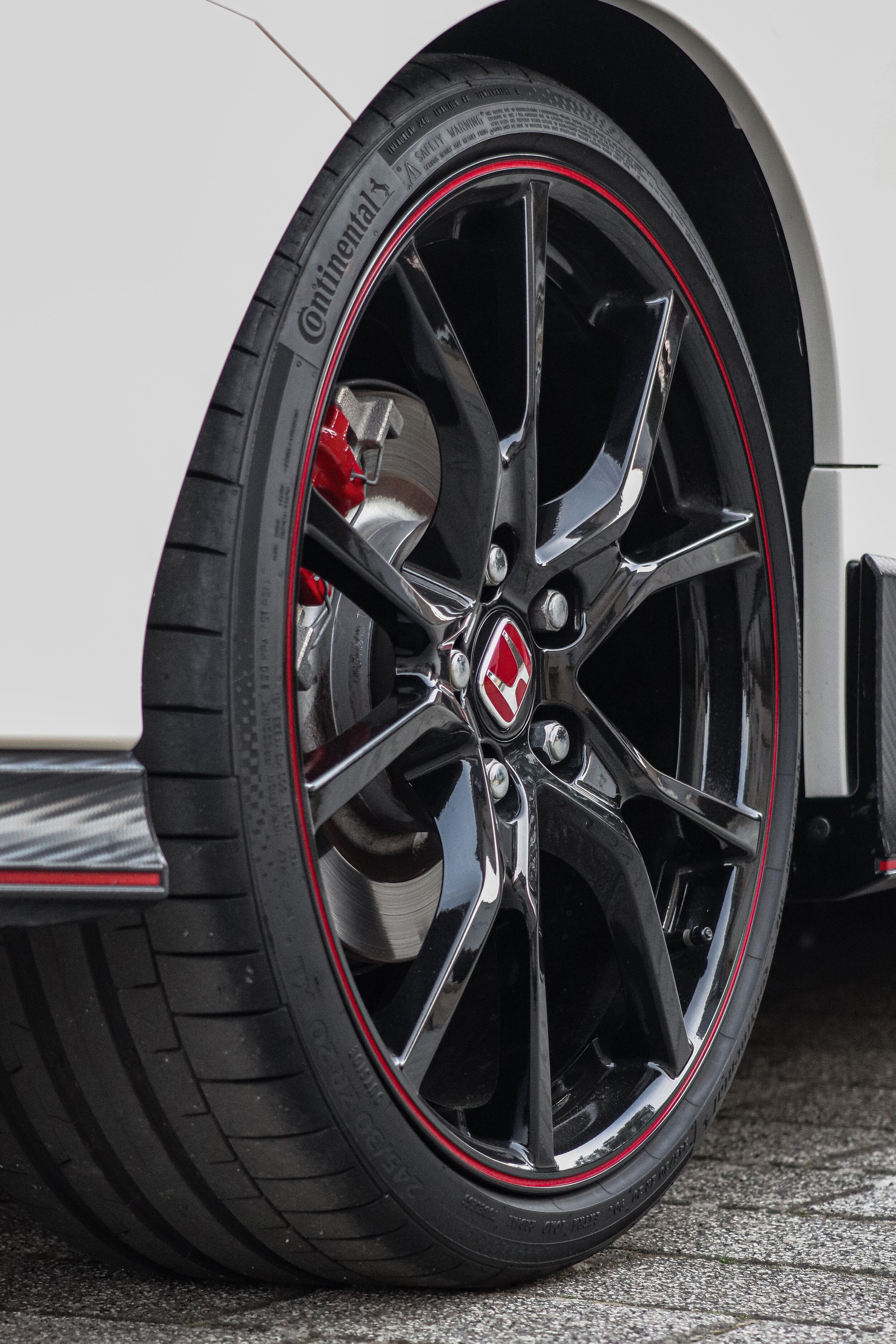 Tire Rotation in Fayetteville, North Carolina
Did you know that your vehicle's tires should be rotated after every 5,000-8,000 miles of driving?  Rotating your tires actually allows you to maintain the tread on your vehicle's tires, making them last longer.  Many Honda vehicles have a front-wheel drivetrain, which puts extra pressure on the front tires of the vehicle, which leads to more wear on those tires.
When you neglect to rotate your tires, they may end up wearing down in an uneven pattern.  Uneven tire wear may lead to many risks.  This includes the increased possibility of hydroplaning, heat buildup, poor traction, and an increased risk of puncturing your tire.
Rotating your tires is a simple service that can be performed when you get your oil changed.
Tire Alignment in Fayetteville, North Carolina
Similarly to when you neglect to rotate your tires, when you do not routinely align your tires you may experience tire wear.  There are other signs that may indicate you need a tire alignment.  These include:
Your vehicle pulls left or right

Your steering wheel is off center when the vehicle is driving straight

Your steering wheel vibrates

Your vehicle jolts after you hit a pothole
Neglecting to align your tires not only ensures proper safety for the vehicle and extends the longevity of your tires, it also helps with the vehicle's overall performance.  For example, your vehicle may be losing up to 10% in gas mileage due to misaligned tires. 
If you are due for a tire alignment, schedule your maintenance with Bryan Honda.
Visit Bryan Honda Today for your Tire Needs
If your Honda vehicle needs tires or any other tire service near the Fayetteville, North Carolina area, contact Bryan Honda.  You can call the Service Department at (910) 483-1234 or use our online form below in order to schedule an appointment.
Once we understand your car's needs, we will be able to give you a cost estimate and expected time that we will be finished with your service. Check out our other available services to see how else we can help you keep your vehicle in its top condition.
How Can We Help?
* Indicates a required field