Budget for a Used Car in Fayetteville, NC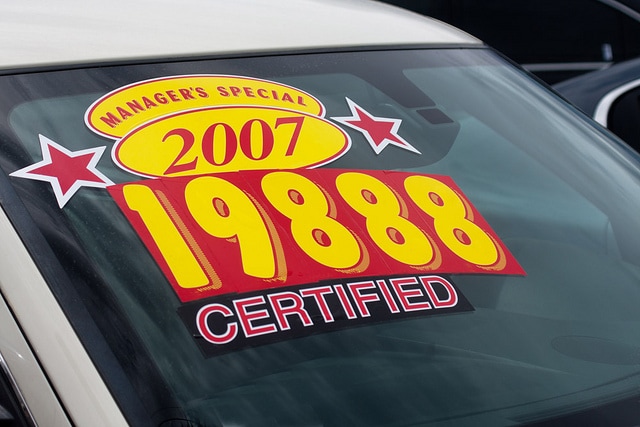 How To Budget For Used Cars
Deciding to purchase a used car instead of a new one already puts you on the right track, budget-wise. Used cars cost thousands of dollars less than their new counterparts. If you have your heart set on a "new" used car, the first thing you need to do is create a budget, especially if you're planning on taking out a loan.
You need to figure how much of a car you can afford. A general rule of thumb is that your monthly car loan payment should not be more than 20% of your take-home pay. However, this would leave most people with a pretty tight budget.
Keep in mind that there are additional costs associated with buying a car, including fuel, insurance, and maintenance. Used cars will need a bit more maintenance than a brand new car and if the car is outside of its warranty, you may want to put aside a little bit of extra cash each month in case any big repairs are needed down the road.
You also want to outline all your other monthly expenses. Keep track of everything you spend money on for a month. You may notice a few places where you could cut back to leave more room for a car. For example, if you spend $5 every day getting gourmet coffee on your way to work, that's $100 or more every month. If you're spending too much eating out, consider packing your lunch for work and cooking more at home.
Once you have a good handle on your budget and what you can afford, it's time to apply for a loan. Getting pre-approved will let you know exactly how much you can spend.
After that, you can start shopping. Build a list of target cars and consider alternative brands. Less popular models may offer more features at lower costs, giving you more car for your money.
Come on down to Bryan Honda to check out our expansive used inventory! We're located at 4104 Raeford Road, Fayetteville, North Carolina. Give us a call at (866) 204-9366.
How Can We Help?
* Indicates a required field