Many Honda vehicles are becoming more equipped with features that lets the driver be more aware of their driving situation and their surroundings. One of these features is Lane Keeping Assist System (LKAS), a safety technology designed to help keep your vehicle in its lane.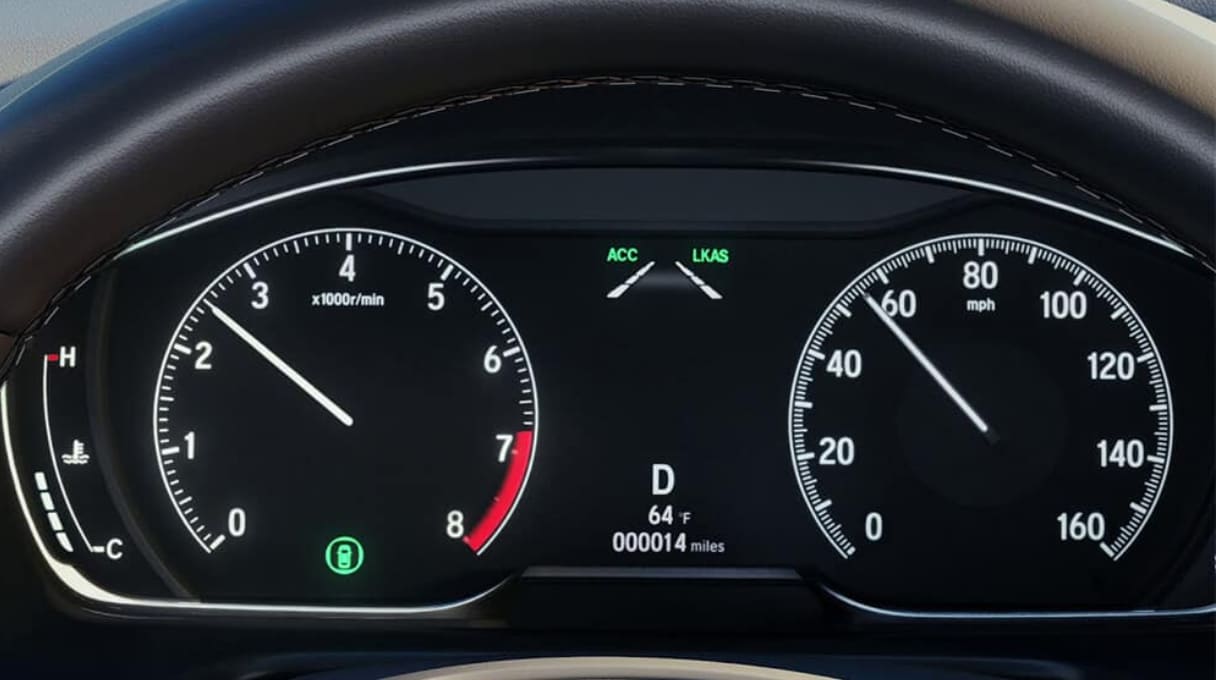 This system uses sensors on the car that detect when you are drifting out of your lane and gently applies steering wheel torque or pressure to assist the driver in keeping their vehicle within the lane lines. If needed, it will also alert the driver and gently apply the brakes to help maintain their lane position.
2022 Traffic Jam Assist Addition
Honda's lane keeping assist (LKAS) has added a new feature on 2022 models. The Traffic Jam Assist feature allows the setting to now be activated at lower speeds. The Lane Keeping Assist feature works at speeds between 45 mph and 90 mph. The addition of the Traffic Jam Assist feature allows you to use (LKAS) while at these lower speeds.
How is Lane Keeping Assistant Useful?
Honda's Lane Keeping Assistant is useful for traveling on narrow roads, highways, and other roads where lane markers are clearly visible. It may also be beneficial in areas with high traffic or during times of heavy fog. The system automatically corrects the vehicle's steering to keep it within its lane boundaries, which helps reduce the risk of drifting out of the lane due to distractions or fatigue. With this feature enabled, drivers are able to stay focused on their surroundings and can be aware of potential hazards in the road.
Additionally, Traffic Jam Assist is a useful feature that allows drivers to use the LKAS while traveling at lower speeds. This can help reduce the chances of collisions in congested areas or prevent drivers from making dangerous lane changes.
Lane Keeping Assistant Should Not Be Used as a substitute for you driving the vehicle yourself. The system is there to keep you between the lines rather than being an autopilot setting.
Conclusion
Lane Keeping Assist helps drivers stay aware of other vehicles around them, allowing them to drive more safely and with greater confidence. It is a great addition that can help give peace of mind when commuting or on long drives. Honda's Lane Keeping Assist system is one of the many features that help show why Honda is one of the leading manufacturers when it comes to automotive safety.
Overall, Lane Keeping Assist is a great addition to any car and can provide an added level of safety while on the road. It's important to remember that although this system helps keep you in your lane, it should not be used as a substitute for safe and attentive driving. No safety system can replace the need to always be aware of your surroundings when driving. Honda's Lane Keeping Assist is just one more way that Honda is helping to make automotive safety a priority.
Contact Bryan Honda of Fayetteville Today!
If you're located near Fayetteville, NC and are looking for a Honda with Lane Assist features, then Bryan Honda is the dealership for you! Our friendly and knowledgeable experts are always ready to help find the perfect vehicle for you. Feel free to call us or stop by at your convenience. We look forward to seeing you soon and helping you get behind the wheel of a car that fits your lifestyle!