Honda vehicles have a new safety feature where the attention of the driver is monitored. A message will appear on the dashboard advising the driver to take a break from driving if it detects that the drivers attention is low. You may be wondering how this technology works and how it can actually tell whether or not you're paying attention.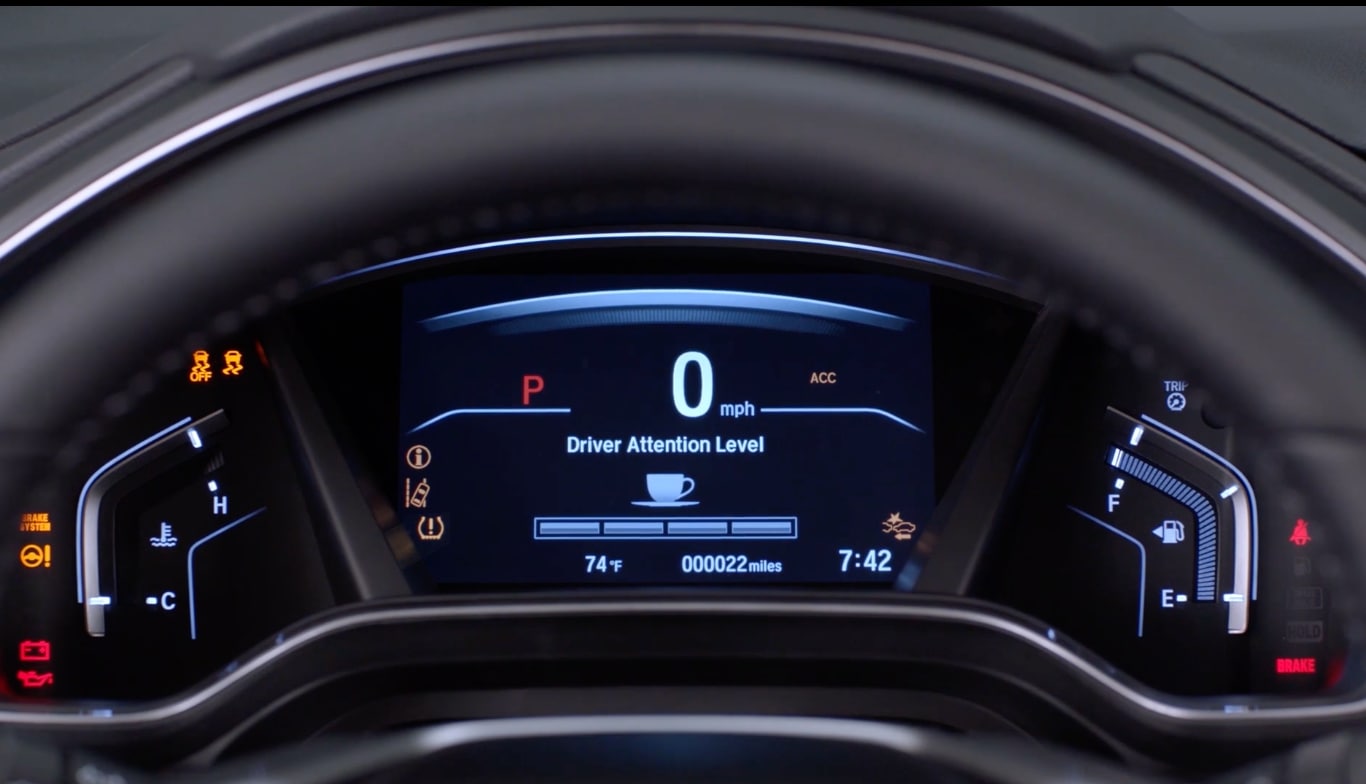 The Driver Attention Monitor uses the steering input to detect how aware you are of your driving. If you are constantly going over the lines or swerving back and forth within your lane, the driver assist will alert you.
Four Levels of Driver Attention
Honda's driver attention monitor has four levels it will display depending on how alert it detects you are. The four levels are shown as bars. Four bars is the highest level of alertness and one bar is the lowest level. The levels of alertness are as follows:
Four bars= Highest attention
Three bars= Acceptable
Two bars= Driver attention low - message will appear
One bar= Time for a break
The system will notify you when the meter is at two bars and below suggesting that you take a break from driving for a while. This is done for your own safety as it is not safe to be driving if you're drowsy, upset, or not paying attention.
Honda's Driver Attention Monitor can be a useful tool in helping keep you and others on the road safe, but it cannot completely replace being mindful of your own driving and taking breaks when needed. Be sure to stay alert while driving and take regular breaks when needed.
How to Customize Driver Attention Settings?
If you would like to change the settings of the Honda Driver Attention Monitor, you can do so via the infotainment center of your vehicle. Here is how you access the driver monitoring menu:
Step 1 - Press CLOCK/MENU
Step 2 - Select Settings
Step 3 - Select Vehicle
Step 4 - Select Driver Assist System Setup
Step 5 - Select Driver Attention Monitor
Step 6 - Choose either Tactile and Audible Alert, Tactile Alert, or Turn it Off
Through these steps you will be able to set whether or not your vehicle will alert you when you start to drift in and out of the lines on the road.
Contact Bryan Honda of Fayetteville
If you're located near Fayetteville, NC and you're looking for a new or used Honda, be sure to contact Bryan Honda. We offer a wide selection of Honda vehicles and our friendly staff can help answer any questions you may have about the driver attention monitor or any other feature your vehicle may have. Give us a call today!